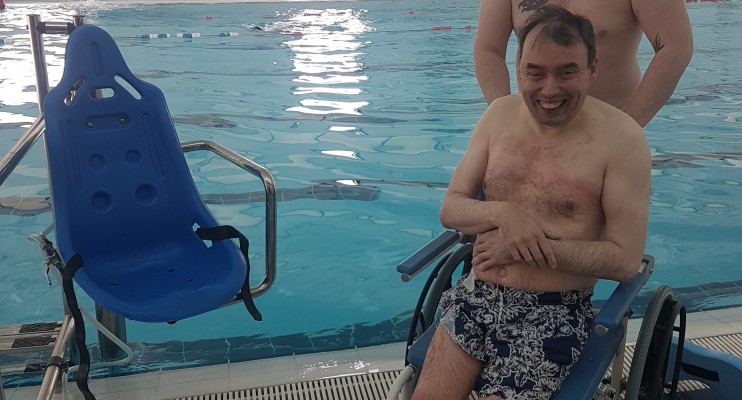 TEST DRIVING OUR NEW DRY/WET WHEELCHAIR
Peter O Reilly – Support Worker with Patrick Lynch of Enable Ireland, trying out our new dry/wet wheelchair facilities at Active Ennis Leisure Complex.
Our new chair enables a user to shower in comfort. This is one of the many pieces of equipment which people with disabilities/injuries can access making their visit more user-friendly to our swimming pool.